We have assembled for you some of our favorite resources for learning and mastering New Testament Greek.
William Varner, Professor of Bible and Greek at the Master's University, works skillfully through the Greek text of James, using modern linguistic tools and careful grammatical analysis to lay bare the meaning of this early Christian epistle. Each section contains the Greek text, text-critical notes, a discussion of literary context, a sentence flow with English translation, and thorough exegetical comments. Buy on Amazon
The Handy Guide to Difficult and Irregular Greek Verbs is a learning aid especially for those transitioning from beginning courses in Greek to regular reading of the New Testament. This resource helps students learn those irregular Greek forms that are otherwise difficult to place. Buy on Amazon
Learning Greek is a difficult task, and the payoff may not be readily apparent. To demonstrate the insight that knowing Greek grammar can bring, Benjamin Merkle summarizes 35 key Greek grammatical issues and their significance for interpreting the New Testament. This book is perfect for students looking to apply the Greek they have worked so hard to learn as well as for past students who wish to review their Greek. Buy on Amazon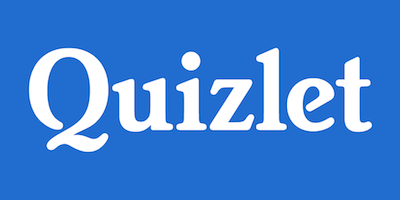 In a recent Saturday feature, Dr. Plummer reviewed the new Tyndale House edition of the Greek New Testament (THGNT) – which is available in both the original and reader's edition formats (published by Crossway). Is the THGNT more like a Pepsi cola or an Oreo cookie? Watch the video to find out what this question even means.
From their decades of combined teaching experience, Andreas J. Köstenberger, Benjamin L. Merkle, and Robert L. Plummer have produced an ideal resource enabling students to improve their skills so they may properly read, exegete, and apply the Greek New Testament. Designed for those with a basic knowledge of Greek, Going Deeper with New Testament Greek is a user-friendly textbook for intermediate Greek courses at the college or seminary level. Buy on Amazon.
Learning Greek is one thing. Retaining it and using it in preaching, teaching, and ministry is another. In this volume, two master teachers with nearly forty years of combined teaching experience inspire readers to learn, retain, and use Greek for ministry, setting them on a lifelong journey of reading and loving the Greek New Testament. Buy on Amazon.
Closes the gap between the Greek text and the available lexical and grammatical tools, providing all the necessary information for greater understanding of the text. The series makes interpreting any given New Testament book easier, especially for those who are hard pressed for time but want to preach or teach with accuracy and authority. Buy on Amazon or at B&H Academic.
A perfect supplement to any commentary this handbook series with its lexical, analytical, and syntactical analysis is a helpful tool in navigating New Testament literature. Buy on Amazon or at from Baylorpress.
Mike Merritt has written a helpful and clear introductory NT Greek grammar (with accompanying answer key for homework exercises).  Download the PDF version along with the answer key for free or order at Rowman & Littlefield at a 30% discount using promotional code HAM30AUTH19
An academic staple updated for the first time in fifteen years, David Alan Black's user-friendly introduction to New Testament Greek keeps discussion of grammar as non-technical as possible. Used in Dr. Plummer's "Learn Greek" videos. Buy on Amazon.
Contains an entirely new set of 52 devotions written by over 25 of today's best biblical language scholars. Contributors include Christopher Beetham, Jeannine K. Brown, Peter H. Davids, David A. DeSilva, J. Scott Duvall, Nijay Gupta, Frederick J. Long, David W. Pao, Anthony C. Thiselton, Cindy Long Westfall, and many more. Buy on Amazon
In today's Saturday feature, we take a close look at a sample page from Jonathan G. Kline's helpful text, Keep Up Your Biblical Greek in Two Minutes a Day (Hendrickson). Also, find other resources like this on our resources page. ...
Partner With Us
We labor to provide quality training and content to students and pastors around the world. This means we could use your help. Partner with us. Make a tax-deductible donation today.